13 Videos

13 Texts

3 PDFs

1 Download

7 Presentations

8.0 hrs
Course Curriculum
Course description
Are you tired of wasting time and missing opportunities on LinkedIn?
LinkedIn is one of the most important online business and career tools today, but few of us are using it properly - if at all. And it's easy to understand why.
You have so much competing for your time that becoming a LinkedIn expert just hasn't happened. And where would you even start to learn?
But what if we told you that we could help you to not only write a profile that ticked all the right boxes in as little as four hours (which is MUCH quicker than teaching yourself), but start confidently using the platform to promote yourself and/or your business?
How many of these sound familiar?
I love Facebook but just can't get my head around LinkedIn
I've set up my profile but haven't actually been active yet
I have no idea what's the 'right' content for LinkedIn
I've posted a couple of things but I struggle with what to say
I find LinkedIn difficult to work with. Is it just me?
I've used LinkedIn for years, but not got anything from it
I don't know who to link up to, or how to connect with new people
Once you get your head around it, LinkedIn is as easy as every other social media channel. And yet people keep telling us that they struggle with it - and miss out on opportunities as a result.
That's why we created Love LinkedIn for business, a self-paced online course that takes you step-by-easy-step through writing your profile, creating company and showcase pages, and confidently using the platform to connect with useful people and businesses.
Already the people who have completed our course have had fantastic results. And we can't wait to make LinkedIn success easy for you too.
What will you learn?
IN MODULE ONE YOU'LL WRITE YOUR PROFILE
How to confidently write every section of your LinkedIn profile
Why keywords are so important, and where to place them in your profile
A clever trick to find the perfect keywords for the role or opportunity you want
The five golden rules of the perfect profile photo
How to write a LinkedIn headline that will get you found by the right people
An easy way to test your LinkedIn headline
How to get the coveted 'All-Star Status'
How to translate your experience from your CV to powerfully demonstrate your expertise and accomplishments
Why you need to carefully plan your skills and endorsements, and an easy way to get more of them
IN MODULE TWO YOU'LL START USING LINKEDIN AS A NETWORKING TOOL
How to use LinkedIn as a powerful networking tool
How to create a bespoke LinkedIn URL
How to use the right privacy settings for networking
20 ways to promote your profile
What kind of content you can share
How often you should be posting
How to find the right Linkedn Groups to join
How to get the most out of LinkedIn Groups
How to create a profile badge
Why you can network on LinkedIn outside of LinkedIn
IN MODULE THREE YOU'LL GET TO GRIPS WITH USING LINKEDIN FOR BUSINESS
Why LinkedIn is such an important business tool
How to create a LinkedIn company page
How to edit your company page details
How to use your company page to grow your business
What is showcase page and when to create one
How to create a LinkedIn showcase page
How to use your showcase page(s) to grow your business
Why you should share content on your business page
What to share on your pages and how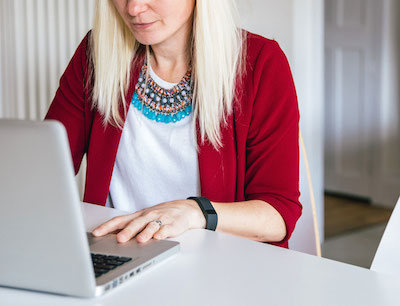 What happens when you join?
As soon as you join you have access to all course content
You can work through the course in a morning or afternoon, or dip in and out when you have a few spare minutes
The course takes you step-by-step through writing your profile using videos, presentations and exercises
You have lifetime access to the course, including any updates to the content - so you can refer back to it whenever you need
If you have questions during the course, you can contact us on the learning platform and we'll be happy to help
We want you be completely happy with the course. If you're not, just tell us why and we'll refund you in full
Tired of wasting time and missing opportunities? Join now and let us turn you into a LinkedIn business pro
Read More
Instructor
Hannah Martin
Founder of Talented Ladies Club
Hannah Martin is founder of Talented Ladies Club. She's also an award-winning copywriter with over 20 years' experience in the advertising and marketing industry.
Hannah is a nationally-renowned speaker and trainer, delivering talks and workshops for Mumsnet Workfest, Country Living Magazine and the Work and Family Show, among others.
She's also appeared on BBC 2's Victoria Derbyshire Show, Channel 4 and SKY News, and in national newspapers and magazines, including The Guardian, The Telegraph, Psychologies, Stylist and Woman & Home.
Hannah is a qualified psychotherapist, hypnotherapist and NLP Practitioner.